Our Office | Staff & Deputy Title IX Coordinators
Staff & Deputy Title IX Coordinators
Please note: Any student, faculty, or staff member who has concerns related to discrimination and/or harassment (including sexual harassment, sexual assault, intimate-partner violence, and stalking) is encouraged to seek the assistance of the staff members listed below. They will provide information on resources for assistance and options to address concerns. 
If you are interested in a career at IDHR, learn about our open positions. 
Sarah Rankin
Director of IDHR & Institute Title IX Coordinator

Sarah Rankin is the Director of the IDHR Office and serves as the Institute Title IX Coordinator at MIT. She oversees the education, case management, and investigation branches of the office, develops policies and procedures, conducts trainings across the Institute, and manages compliance efforts. Formerly, she was the Director of Harvard University's Office of Sexual Assault Prevention and Response, where she coordinated a large peer education program focused on sexual assault prevention efforts. Sarah earned her master's degree in Psychology from Western Washington University in 1996. Aside from her professional positions, Sarah brings her experience as a mother of a teenage daughter and son to the work of gender equity. In her free time, she watches far too much reality TV and is embarrassed at how much she knows about the Kardashians. To reach Sarah, email her at srankin@mit.edu or call (617) 324-7526. This is a non-emergency office number.
Nina N. Harris
Restorative Resolutions Coordinator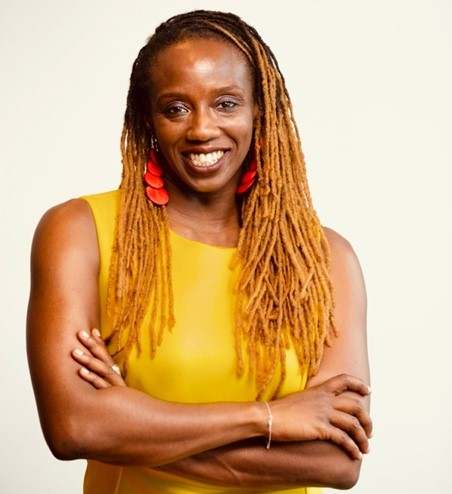 Nina Harris serves as the Restorative Resolution Coordinator in the IDHR Office. Nina facilitates adaptable resolution processes - such as facilitated dialogue, mediation, and restorative conferencing - as alternative resolution pathways to investigation/adjudication for addressing concerns of bias, discrimination, harassment, and misconduct based on protected classes. Bringing the lens of restorative practice, she works to expand opportunities for holistic solutions to individual and community harm beyond just disciplinary action.
An equity and violence prevention advocate, educator, and restorative justice practitioner with over twenty years of experience in higher education, administration, and student engagement, Nina has provided crisis and resource counseling for hundreds of survivors of gender-based interpersonal/sexual violence and identity-based harm and harassment. Her practice anchors around frameworks of anti-racism/anti-oppression, restorative/transformative justice, strength and resiliency building and trauma-informed praxis. Nina formerly held the roles of advocate, crisis counselor, program manager, educator and TIX/conduct case manager (for complainants and respondents) at Harvard University, Swarthmore College, and the University of Pennsylvania. To reach Nina, email nnharris@mit.edu.
Simi Ogunsanwo
Manager, Prevention Education & Outreach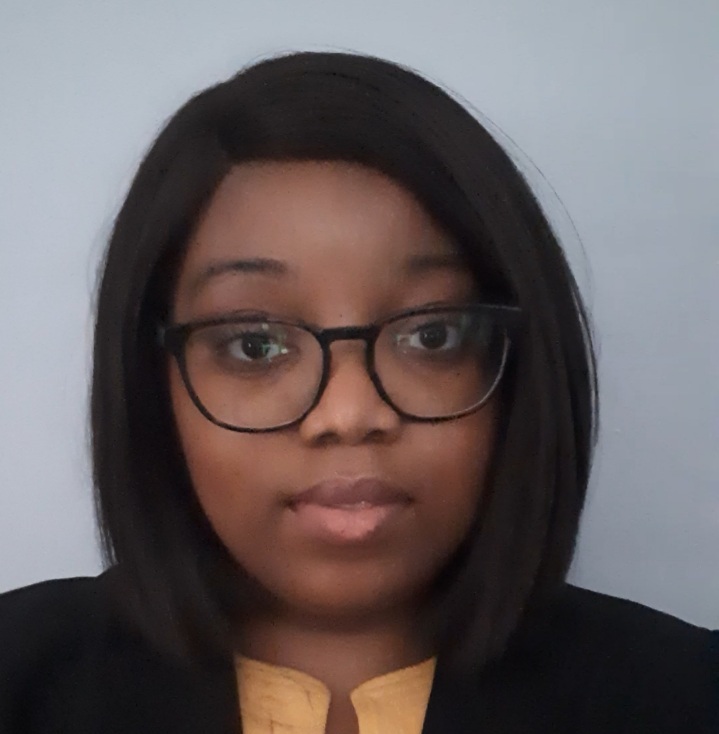 Simi Ogunsanwo is the Manager of Prevention Education & Outreach at IDHR. In her role, she manages the Education Team which is charged with providing prevention education and outreach to the MIT community around topics of discrimination and discriminatory harassment. Prior to joining IDHR, Simi was the administrative coordinator at Boston University's Sexual Assault Response and Prevention center where she managed both response and prevention logistics. She also developed curriculum around healthy relationships and occasionally facilitated trainings to the BU undergraduate student population. Simi holds a Master of Public Health degree from the Boston University School of Public Health. To reach Simi, email soguns@mit.edu.
Tori Willbanks-Roos
Case Manager

Tori Willbanks-Roos is a Case Manager at IDHR. In her role, she assists those in the MIT community with navigating complaints of discrimination and discriminatory harassment by providing information on resources and processes, as well as referrals and case consultations. Originally from the Boston Area, Tori earned a BA in history and international studies from Oberlin College before returning to Boston, where, prior to joining the IDHR team, she worked in the domestic and sexual violence response field managing shelters, transitional housing, and hotline programs at several local nonprofits. In her spare time, Tori does Japanese taiko drumming, orchestra, and Chinese lion and dragon dance.
Moriah Silver
Manager of Investigations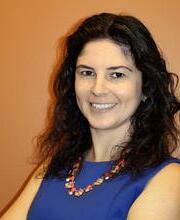 Moriah serves as the Manager of Investigations for IDHR. She manages the investigation team which is charged with neutrally investigating formal complaints alleging that an MIT student, staff member, or faculty member engaged in discrimination or discriminatory harassment (including allegations of violations of the nondiscrimination policy, racist conduct, harassment based on a protected class, sexual harassment, sexual misconduct, intimate partner violence, stalking, violence based on protected class, and retaliation). Moriah also conducts investigations and is, in general, the lead investigator for allegations that an MIT employee engaged in discrimination or discriminatory harassment. Prior to joining IDHR, Moriah was the Program Officer for Title IX and Professional Conduct at Harvard University's Faculty of Arts and Science. Before working in higher education, she worked as a prosecutor in California. Her legal and policy career include work at the U.S. Department of Justice Office on Violence Against Women, the Victim Rights Law Center in Boston, and with the White House Advisor on Violence Against Women under the Obama Administration. Moriah holds a JD from Northeastern University School of Law and a Master in Public Health from Tufts University School of Medicine. Moriah loves watching procedural crime shows, spending time near any body of water, and snuggling with the nearest canine (which is usually her dogs Rohan and Shadowfax – yes, there is a Lord of the Rings theme). To reach Moriah, email her at mhsilver@mit.edu.
Courtney Wilson
Investigator

Courtney is an Investigator in the IDHR Office. She investigates complaints as a neutral party and provides a written report of her findings. Courtney is a Massachusetts native and earned a law degree from Harvard Law School. She practiced corporate law for many years, specializing in securities regulation and mergers and acquisitions. Courtney enjoys reading debut novels and watching hockey and lacrosse, and is a long-time member of the Head of the Charles Regatta's Race Operations team. Email her at cawilson@mit.edu.
Justine Plaut
Investigator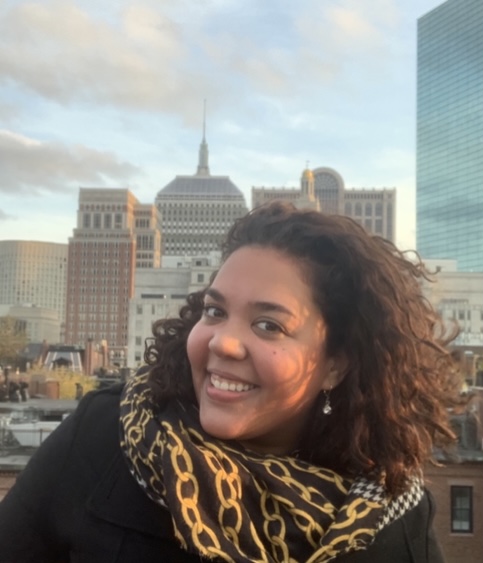 Justine is an Investigator for employee complaints in the IDHR Office. She investigates complaints as a neutral party and provides a written report of her findings. Born and raised in San Francisco, Justine earned an A.B. in Social Anthropology from Harvard and a J.D. from the University of Southern California Gould School of Law. Prior to MIT, Justine served as the Deputy Director of the Commonwealth of Massachusetts' Investigations Center of Expertise, and investigated harassment cases during the #metoo era in Los Angeles' entertainment industry. Justine is passionate about travel, French and Caribbean cooking, and live music. Her email is jplaut@mit.edu.
Jeffrey R. Van Zandt
Investigator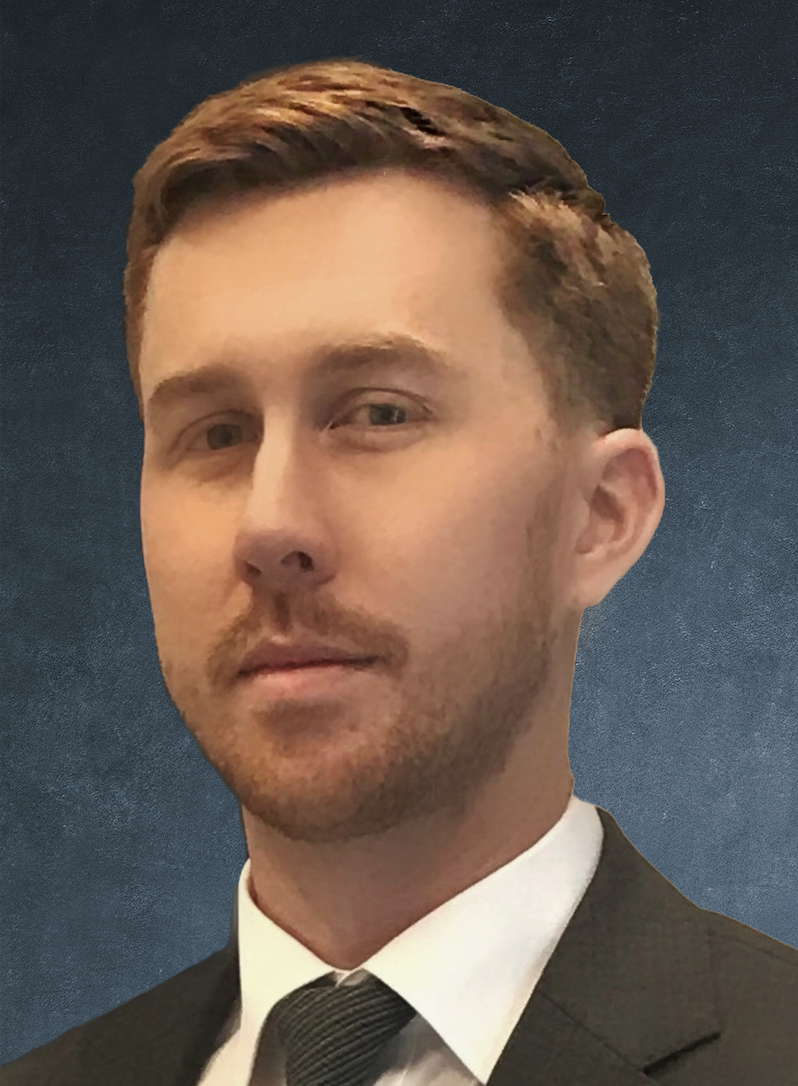 Jeff currently serves as an investigator for the IDHR Office. With a primary focus on allegations involving students, Jeff conducts thorough and impartial investigations into complaints of discrimination and harassment. Jeff was born and raised in Florida, and after completing his Bachelor's degree from the University of South Florida, he went on to earn a Juris Doctorate from Florida International University College of Law. His legal career includes years of trial experience in the courtroom handling complex criminal and immigration cases. Most recently, Jeff served as the Title IX Investigator and Diversity Consultant at the University of South Florida. In his off time, Jeff enjoys staying active by listening to music and running, often doing both at the same time.
Vera Grbic
Communications Coordinator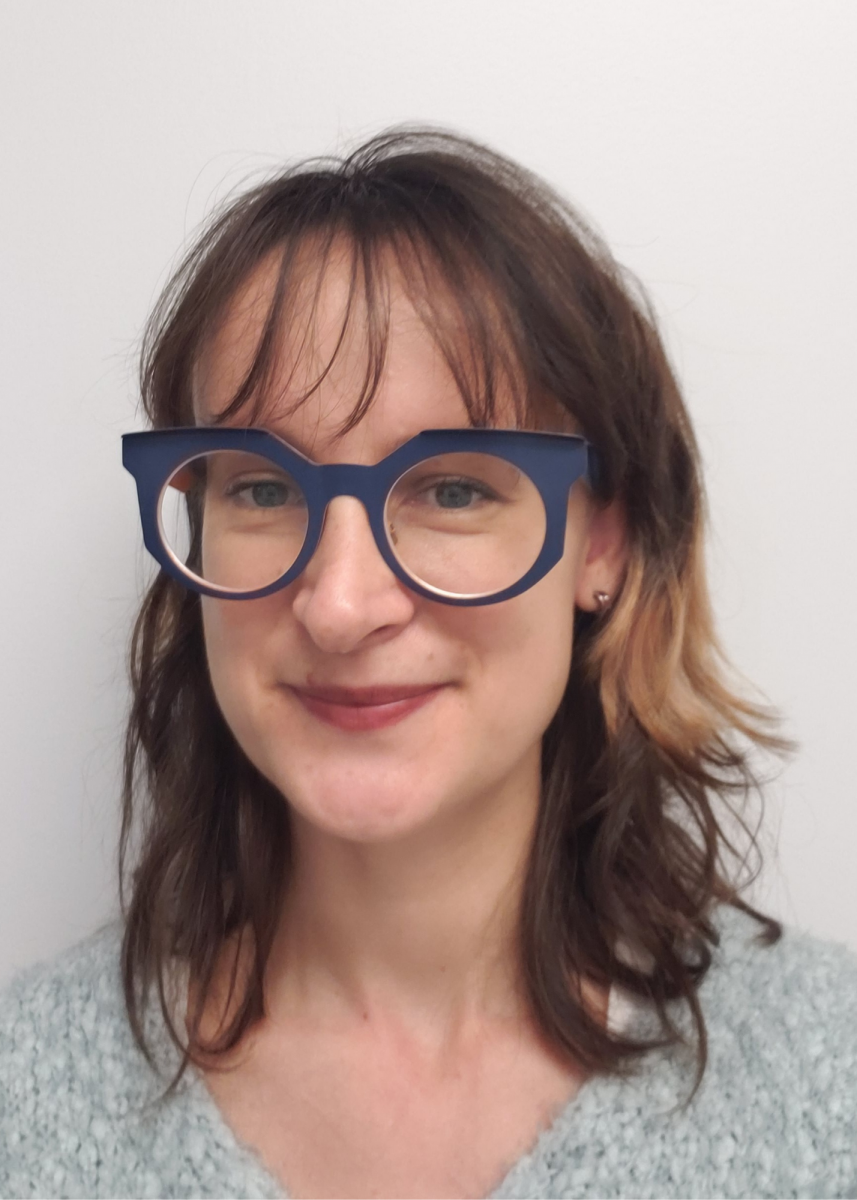 Vera Grbic serves as the Communications Coordinator for IDHR where she strategizes outreach and promotes the office's offerings to the MIT community. A communications professional of 10 years, Vera previously worked in government and non-profit sectors. She was with the Government of Canada for five years, including as a senior communications strategist with National Research Council Canada, the Government of Canada's main research and technology organization. Vera also served as a publicist for two film festivals, including the Toronto International Film Festival. Moving from Canada to the U.S., she was proud to join the Cambridge Women's Center, fulfilling her long-time wish to uplift an organization that specializes in women's empowerment and violence prevention. Vera earned her M.A. in Communication from Carleton University and B.A. in Communication and English Literature from the University of Ottawa. In her free time Vera is always ready to see a great art exhibit and film, or travel with friends. Email her at vgrbic@mit.edu.
Meg Chuhran, LCSW


Manager of Office Operations & Case Management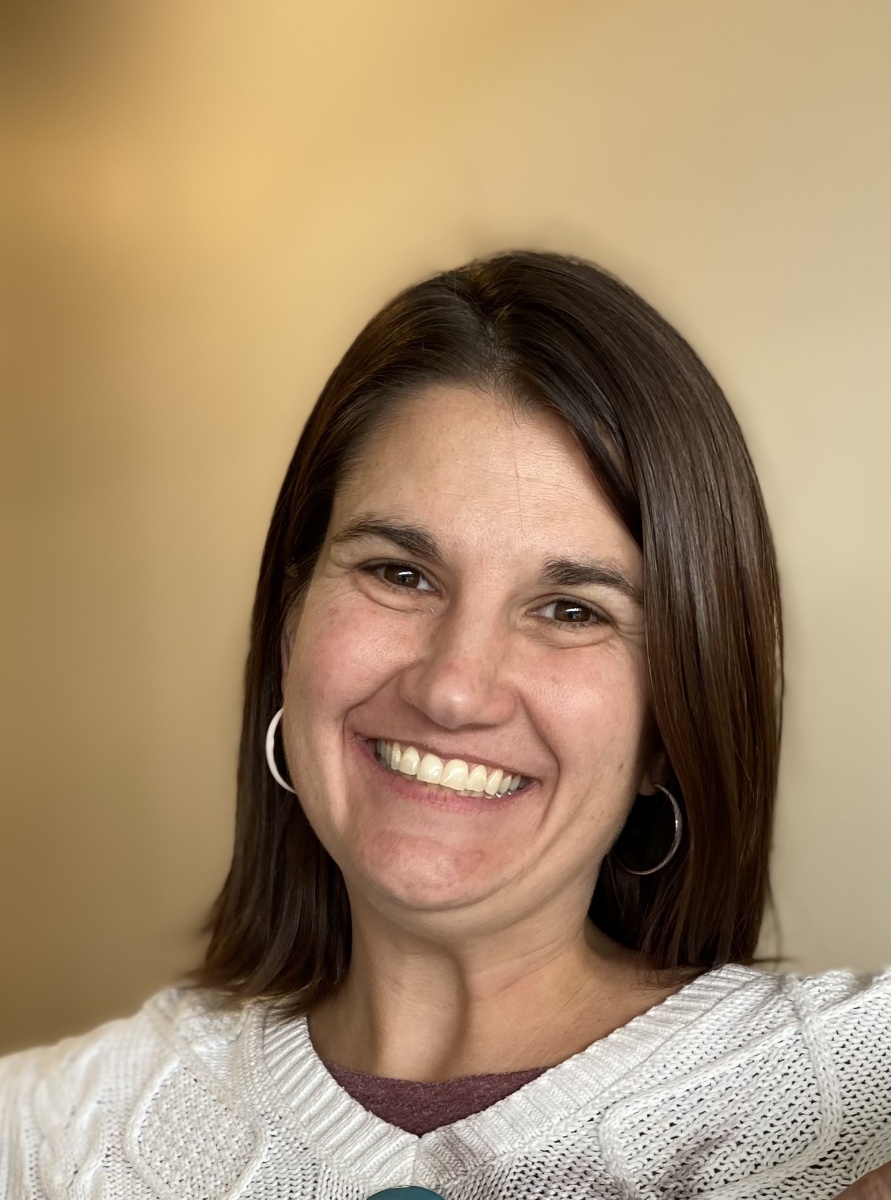 Meg Chuhran, LCSW, is the Manager of Office Operations & Case Management at IDHR. Meg's dual role involves supporting the daily functions and goals of the office, while also providing structure and direction to cases, as she meets with community members to help them understand available supportive measures, informal remedies, and resolution pathways. Before joining the MIT family in 2015, Meg worked in small non-profits in Chicago and Denver that focused on mental health, violence prevention, and crisis response. She earned her Master of Social Work from the University of Denver and BA from Kalamazoo College in Michigan. Though she moved away when she was 22, a large part of Meg's soul still resides in the waters of MI.
Catherine Barrett
Administrative Assistant

Deputy Title IX Coordinators
For concerns specifically related to gender-based discrimination (including sexual harassment, sexual assault, intimate partner violence, and stalking), there are additional, designated community members with whom you may feel more comfortable discussing your experience.
Deputy Title IX Coordinators are trained staff and faculty members who are knowledgeable about resources and reporting options available to students at MIT, specifically regarding concerns of gender-based discrimination. The Deputy Title IX Coordinators are available to receive reports alleging violations of the Institute's policy on sexual assault, sexual harassment, and other sexual misconduct (intimate partner violence and stalking).
For Undergraduate and Graduate Students

Naomi Carton
Associate Dean, Graduate Student Support
Department of Residential Education
W59
617-253-6142
naomic@mit.edu

For Graduate Students & Office of the Vice Chancellor

Suraiya Baluch
Assistant Dean for Graduate Personal Support
35-338
617-258-0304
baluch@mit.edu

For the Office of the Vice President for Research

Kenneth Lloyd
Director of Human Resources and Administration
10-370
617-253-8919

For Faculty

Elizabeth Lennox
Assistant Provost, Administration
1-206
617-253-7342
elennox@mit.edu

For Athletics

Jessica Rooney Gallagher
Athletic Trainer
W35-115
617-253-4908
jess_atc@mit.edu

For School of Architecture and Planning

Martha Collins
Assistant Dean for Human Resources and Administration
7-231
617-253-0655
mjcoll@mit.edu

For School of Engineering

Catherine Kim
Assistant Dean for Human Resources and Administration
1-203
617-258-6453
kimcs@mit.edu

For School of Humanities, Arts, Social Sciences

Erminia Piccinonno
Assistant Dean for HR & Administration
4-240
617-452-5119
erminia@mit.edu

For Sloan School of Management

Jacob Cohen
Associate Dean for Undergraduate and Master's Programs and Senior Lecturer
E52-445
617-324-8107
jcohen28@mit.edu

For Lincoln Laboratory

Felicia Gauthier
Business Manager
Human Resources Department
781-981-7045
fgauthier@ll.mit.edu

For Schwarzman College of Computing

Eileen Ng
Assistant Dean for Administration
617-253-8010
eng@mit.edu

 

For Schwarzman College of Computing

Diane Ramirez-Riley
Director of Human Resources
(617) 253-6822
dlrr@mit.edu